From days flown under command of the Royal New Zealand Air Force, and then as a passenger commuter for the National Airways Corporation, to fertilising crops as a top-dressing craft around New Zealand, Air Chathams' Douglas DC3 is a true Kiwi at heart.
While in National Airways service, the Air Chathams DC3 was originally named "Pouwhaitere", the Maori name for a red-crowned parakeet found on Chatham Island and other remote pacific islands.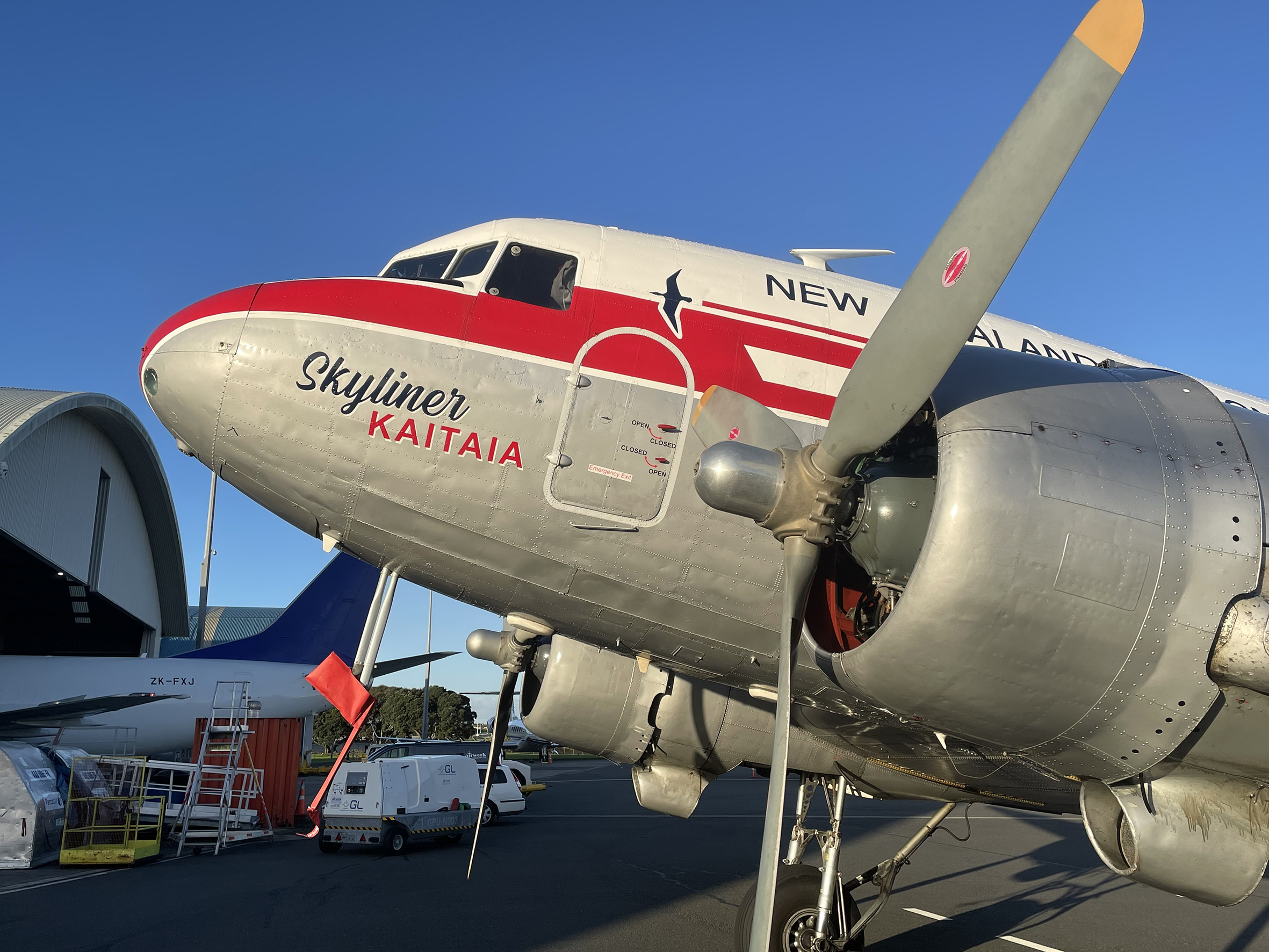 Following a later conversion to a "Skyliner" with bigger windows, heating and sound proofing, ZK-AWP was rolled out again with the new name "Kaitaia".
"As the pride and joy of Air Chathams fleet, DC3 ZK-AWP, has just got a new look for the 2019 - 2020 summer season of scenic flights."
New, but also old, as the aircraft has returned to National Airways Corporation (NAC) colours in recognition of its long and extensive history with domestic flights in New Zealand.
The aircraft flew NAC passenger services from April 1953 until the late 1960's. Changing from the green of Air Chathams, the DC3 is now radiant in red and white.
Red and white were the NAC company colours at that time with the logo featuring a stylised kūaka (godwit) because of the bird's association with long distance flying.The DC-3 is a dream way to travel, with wide doors and aisles, large 'skyliner' windows, comfortable seating, and great in-flight service options available
Aircraft Specifications
| | |
| --- | --- |
| Speed | 240 kilometres per hour |
| Max Altitude | 10,000 feet |
| Pressurised Cabin | No |
| No. of Pilots | 2 |
| No. of Flight Attendants | 1 |
| No. of Seats | 28 |
| Inflight Catering | As required |
| Toilet | Yes |
How did Air Chathams acquire the DC3?