Island Life
Kāpiti Island A serene nature reserve and pest free bird sanctuary just 5km off the Kāpiti Coast.
Kāpiti Island is not just one of New Zealand's oldest and most important nature reserves, it is also a place rich in human history - and the whanau at Waiorua Bay to the north of the island, whose ancestors arrived there with Te Rauparaha in the 1820s, have been helping Kiwis explore this stunning slice of paradise for generations.
It's hard to believe when visiting Kāpiti Island today, a serene nature reserve and pest free bird sanctuary just 5km off the Kāpiti Coast, that at many times throughout history it has been a hustling, bustling hive of activity. People have lived there for over 800 years, and from the 1830s to the 1860s Te Rauparaha encouraged European ships.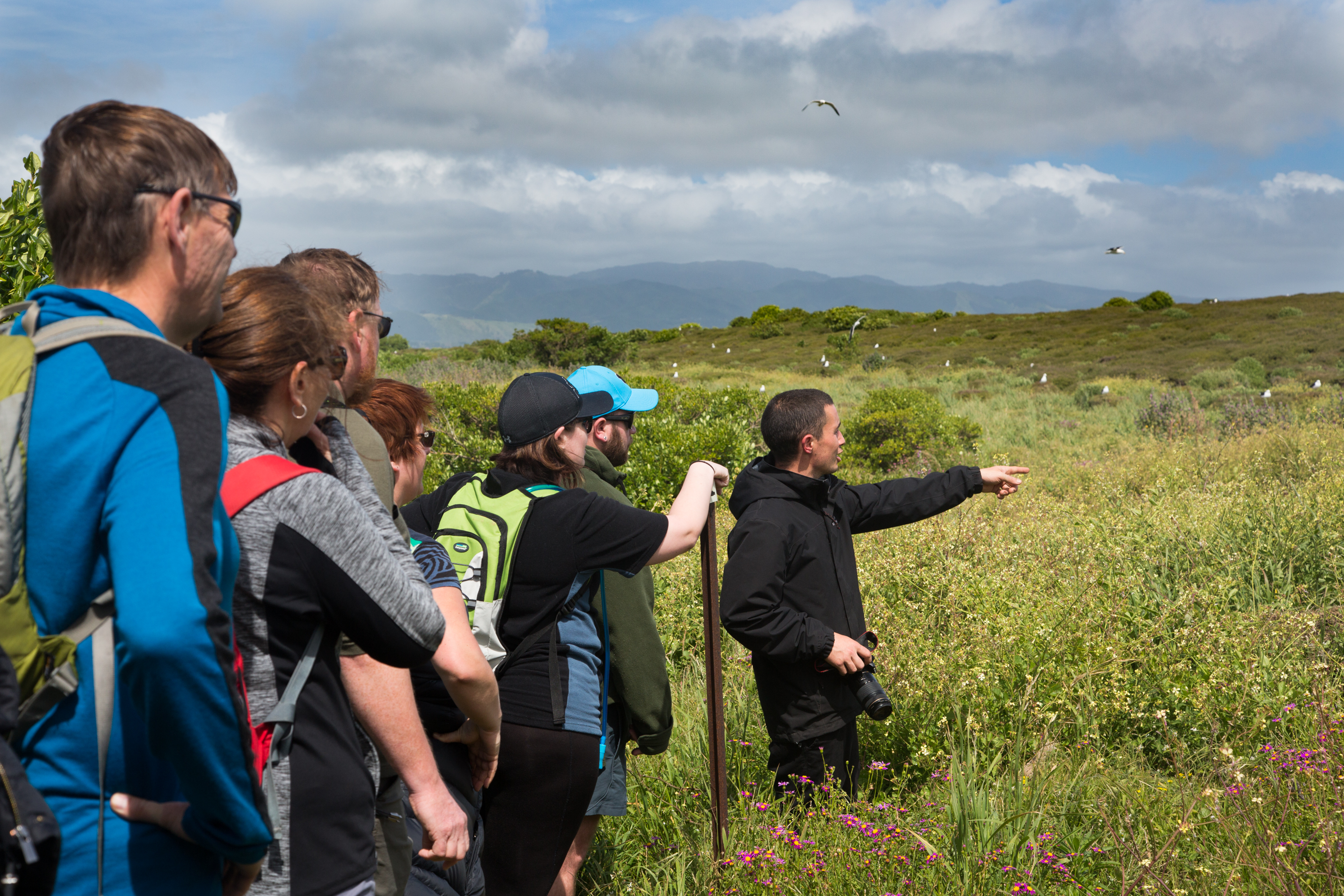 Captain James Cook named Kāpiti 'Entry Island' because of its proximity to Cook Strait, and the commercial whalers arrived in the early 1800s, establishing a settlement of some 2000 people, including Australian and American crews using long boats launched from the Islands shores to hunt for Humpback and Southern Right whales. They processed the meat in large 'blubber pots', some of which remain on the Island.
During the 1850s much of the land was cleared for farming, and sheep, goats, pigs, deer, cats, and dogs were introduced. Whale numbers declined precipitously, and not long after that the island was given over to farming.
By the late 1800's naturalists, concerned about declining native bird species due to introduced pests such as stoats, identified Kāpiti Island as a future nature reserve, and kiwi were translocated to the island from 1890.
In 1897 New Zealand's Prime Minister Richard Seddon introduced a bill to Parliament to acquire Kāpiti Island 'to conserve the flora and fauna of the Island'. Had it not been for this early protection and the translocations to Kāpiti Island, it is likely that the little spotted kiwi may have become extinct.
As a result of years of conservation efforts Kāpiti Island is blessed with an abundance of native and endangered species. These include takahe, North Island kōkako, brown teal, stitchbird (hihi), North Island saddleback (tieke), tomtit (miromiro), fantail (piwakawaka), morepork (ruru), weka and North Island robin (toutouwai). Brown and little spotted kiwi were released on the island between 1890 and 1910, and it is now a stronghold for the latter of these.
Following a successful pest eradication programme in the 1980's (the world's largest at the time) Kāpiti Island is now one of the nation's most important sites for bird recovery.
The Island's walks are sublime, with the constant soundtrack of birdsong: try the Wilkinson Track that takes you along the coastline, through a wetland with a boardwalk, and uphill to the island's summit Tuteremoana
for spectacular views, or for a more gentle option explore the coastal walk at Waiorua Bay.